MDGA 305 day top 10 list in 2020

Babies will be F3
Monsoon is a dream to milk- streams like firehoses!!! Her teats are LARGE and easy to hand milk. Milks out quick and produces alot.
Color will be black & tan, swiss, or combo of the two; moonspots, white areas, and frosted ears & muzzle possible.
MDGA 305 day top 10 list in 2020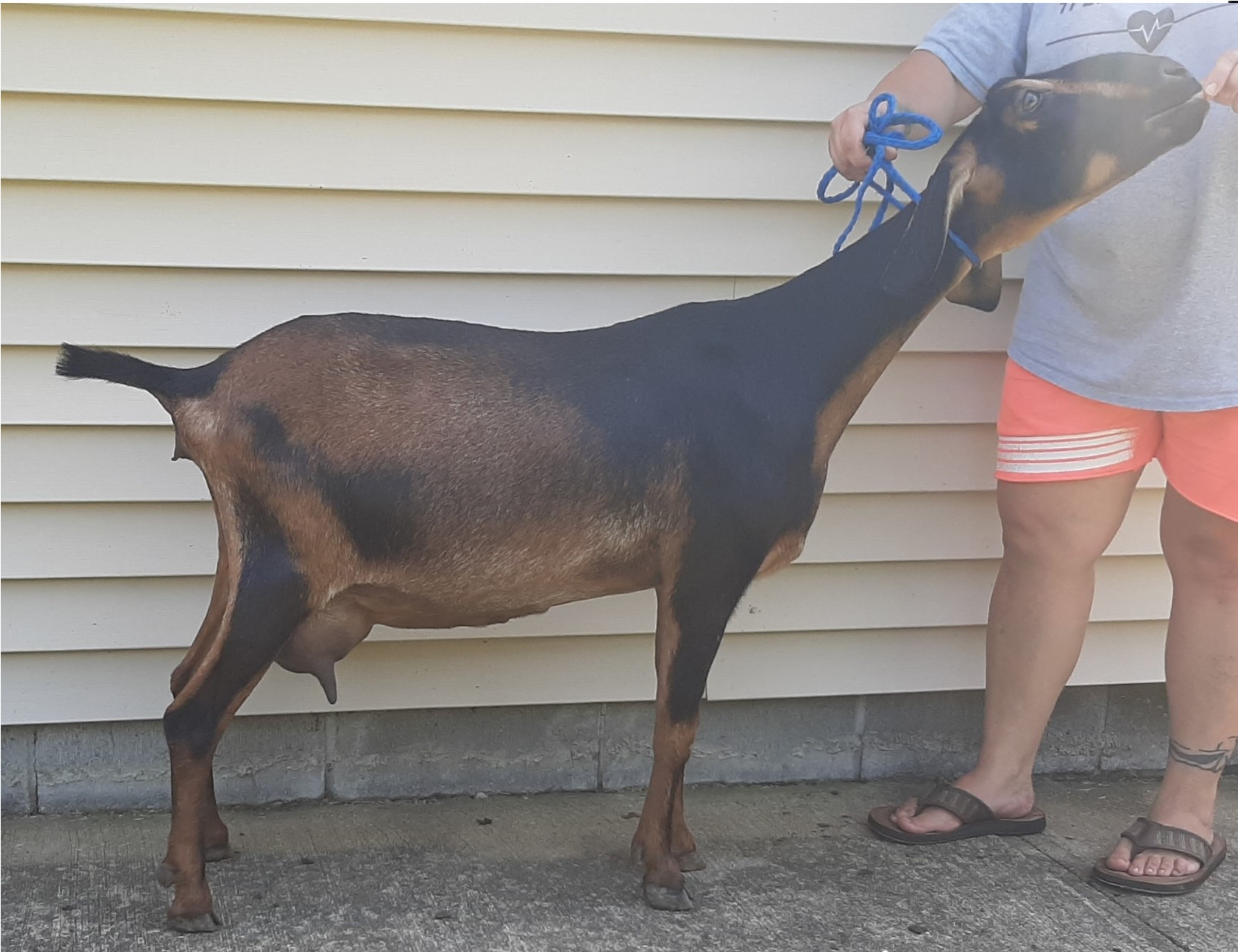 Babies will be F4
I am expecting buckskin and black from this cross. Damsel is fabulous to milk and her teat diameter is good for hand milking or the machine. She had mastitis her first year so her udder is uneven, but holds alot of milk still!!
Bred to Sid- Colors will be buckskin or black; moonspots & white areas possible. Blue eyes possible.
Bred to Swiss- Color will be buckskin, black & tan, swiss, or combo of two are possible.
MDGA 305 day top 10 list in 2020