Bubbles
L-R- Bubbles, Ariel, Calypso, and Ducky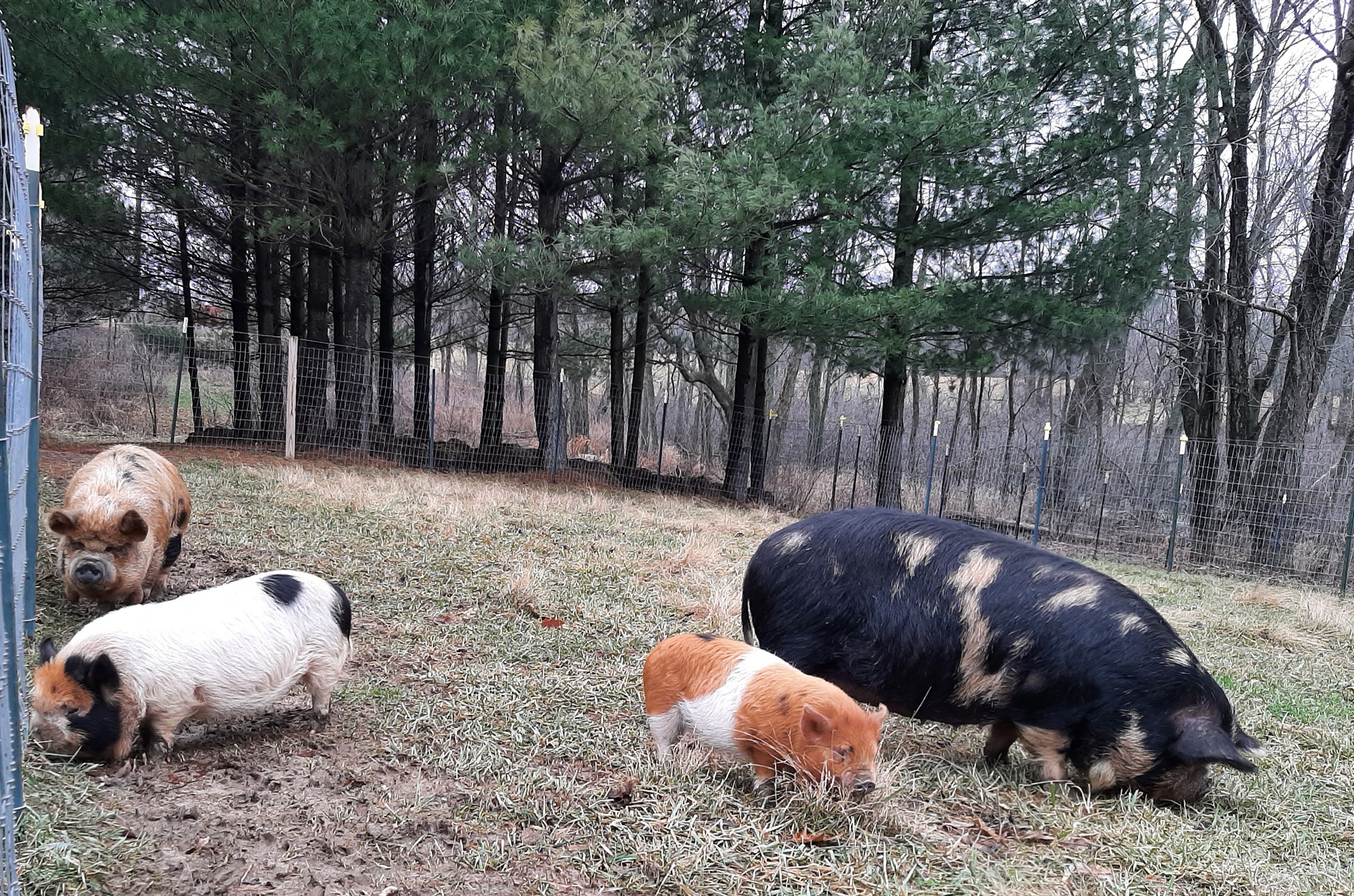 Ducky and Bubbles have the same dad and their moms are litter sisters.
Ariel and Calypso have the same dad also (my boy Swagger that I had shipped up from TX that resides at Tice Family Farm now)
Ariel is out of Bubbles and Calypso is out of a Ducky x Boone daughter that went to Tice Family Farm as well.


So in some ways even though I rehomed both of my boys when we opted to stop raising pigs- they both still have ties here.
Ducky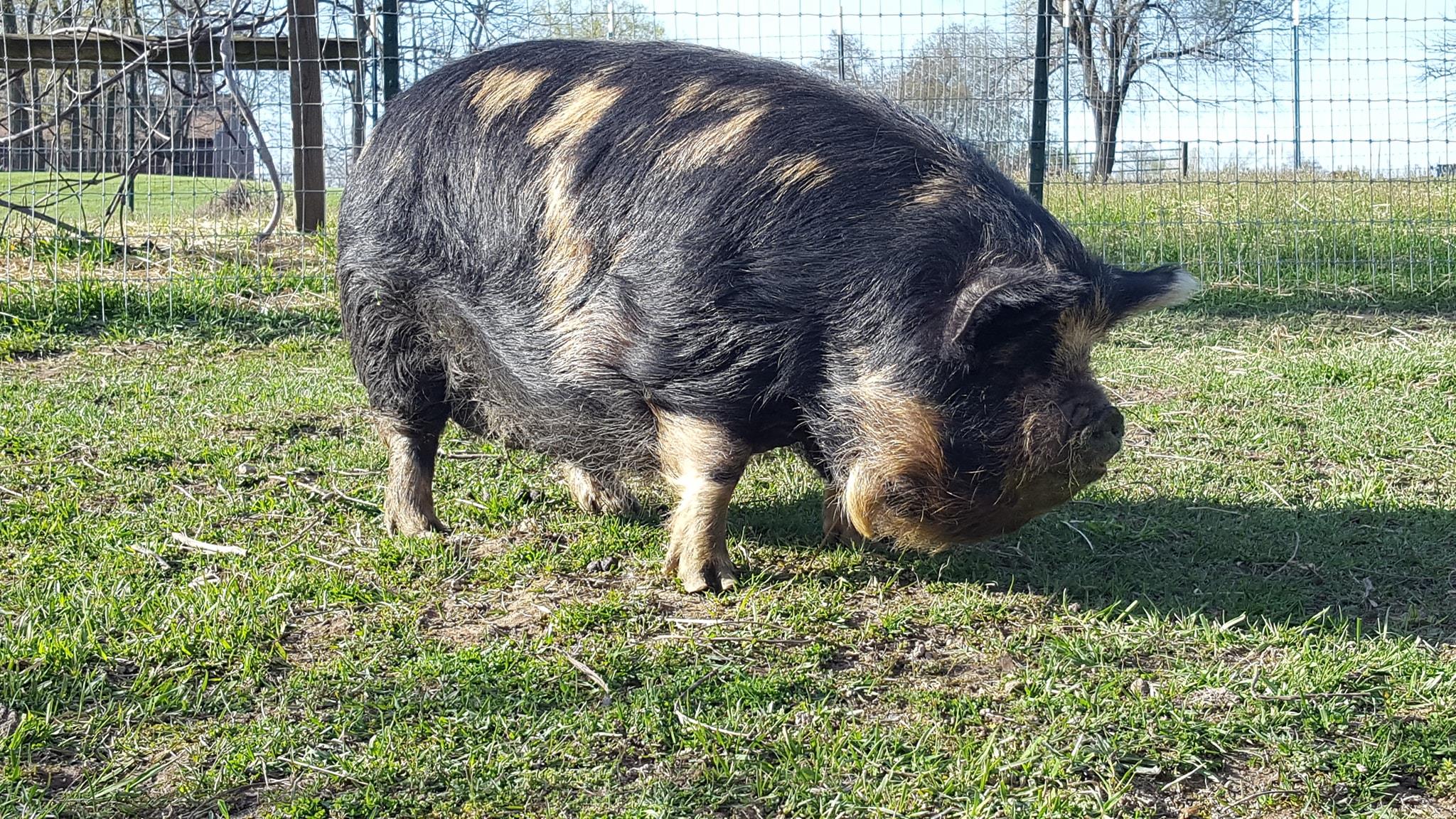 Calypso
(Ducky's Grand daughter)