FOR SALE:


check out my Facebook page
or email me for more info!!
I have one *B buckling available
and one *B adult buck available
Adult F5 *B buck for sale produces very correct kids.
He is one of my favorite goats, VERY sweet and well minded with handling. I am fine if he stays for another breeding season!!


$400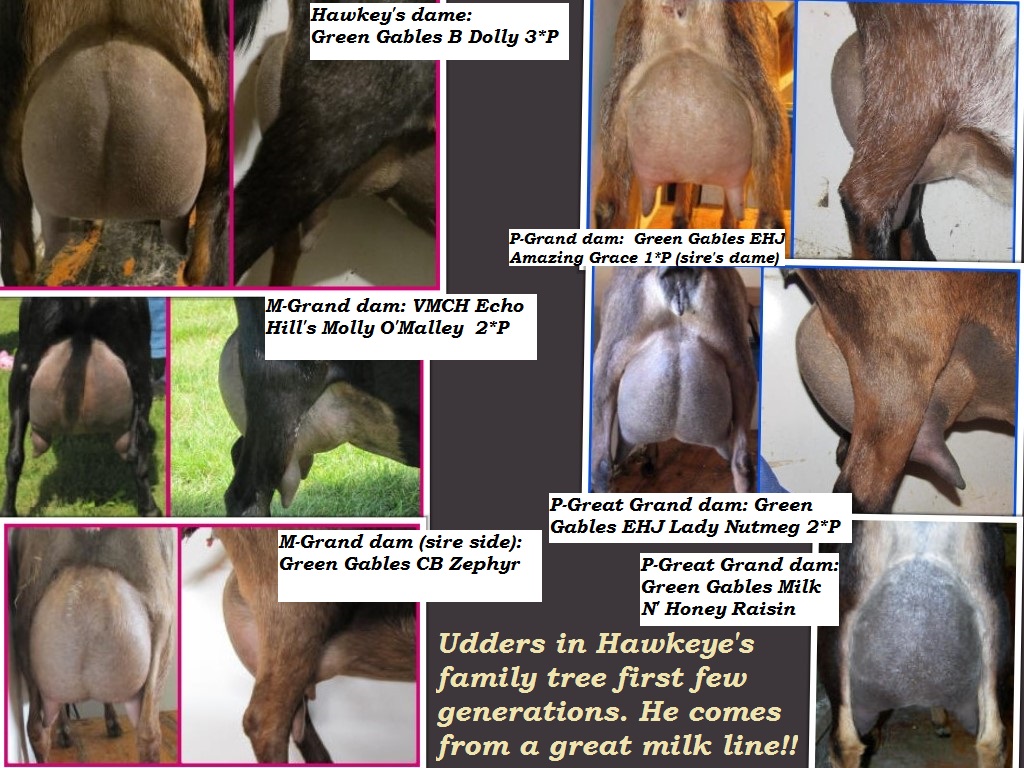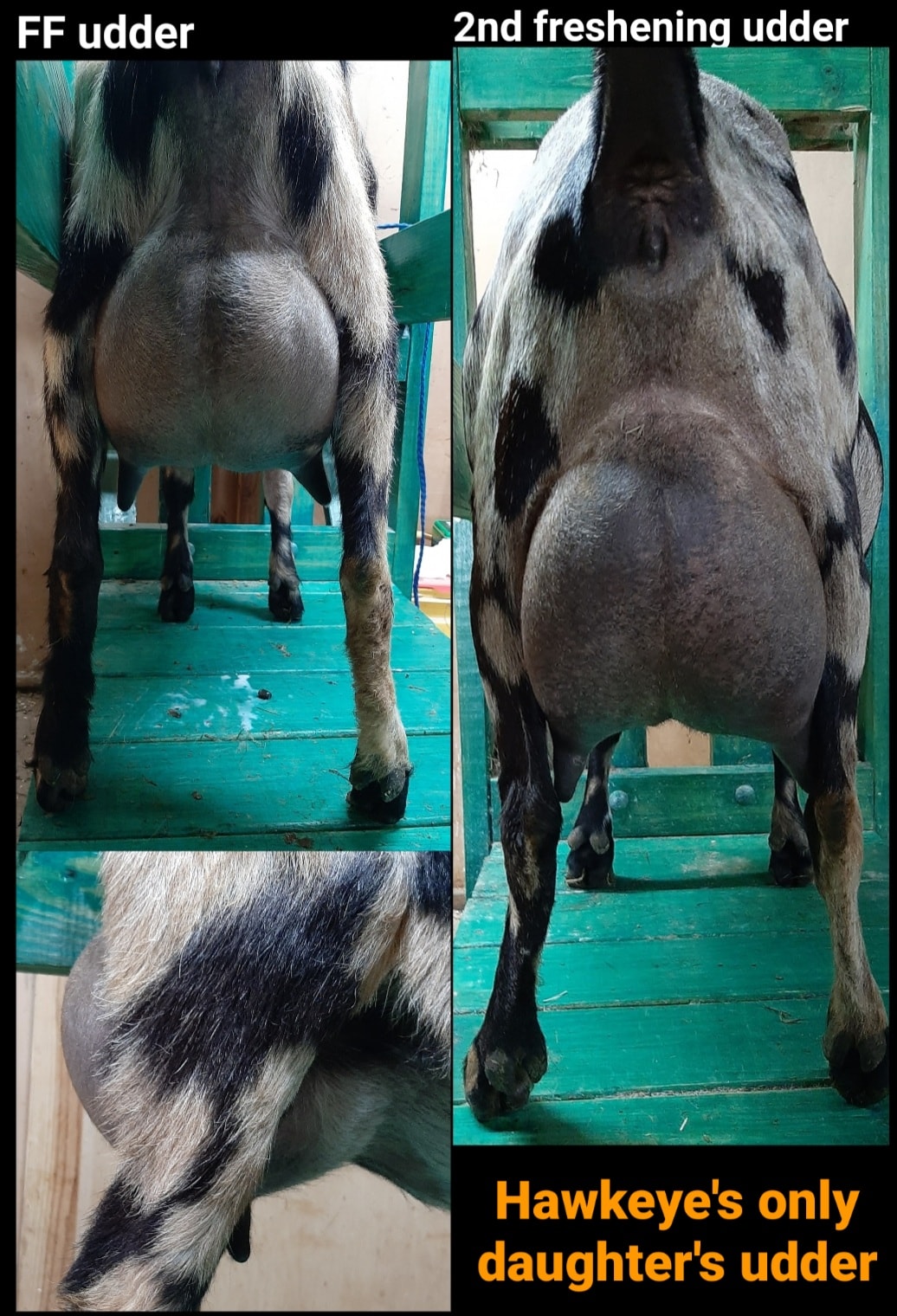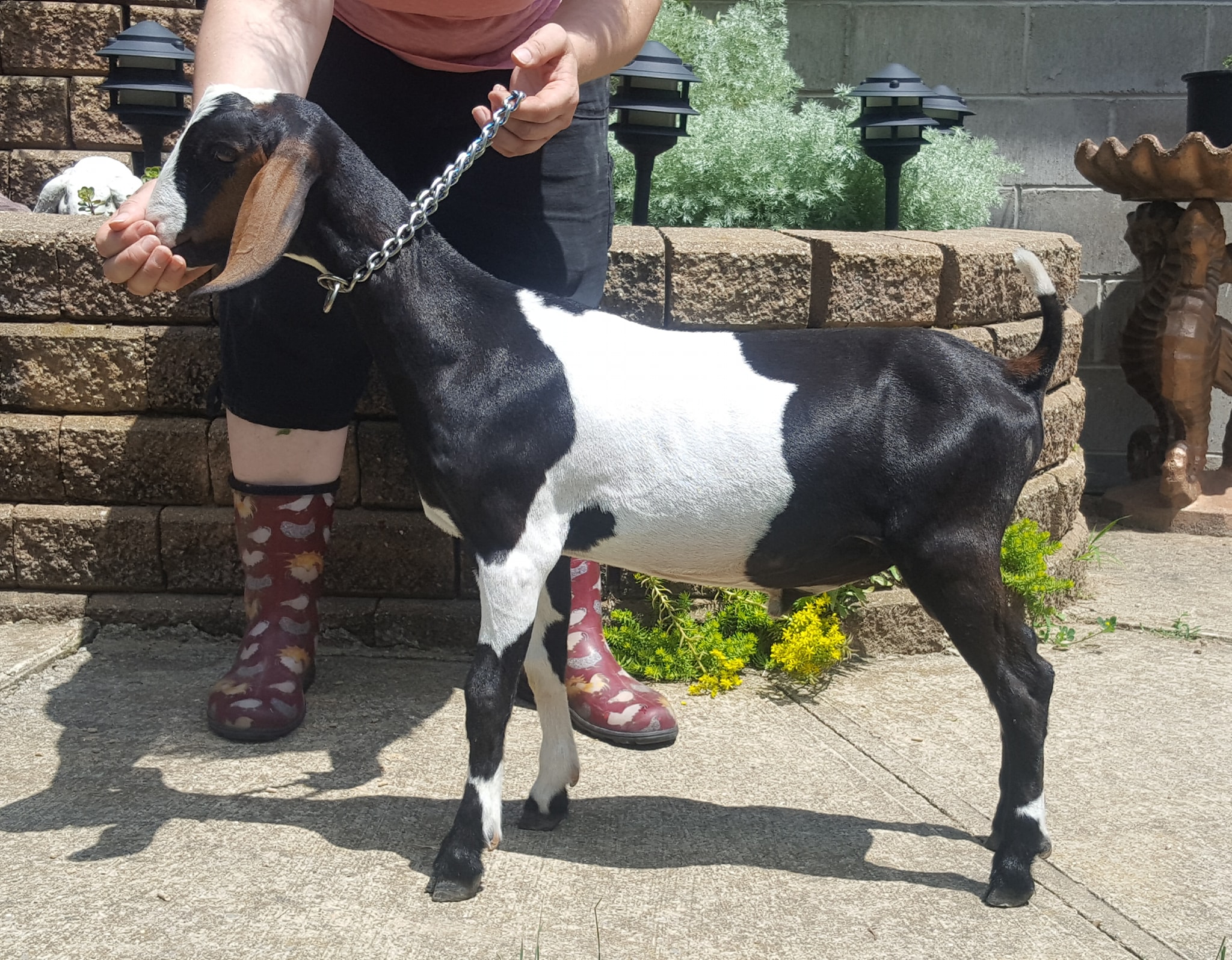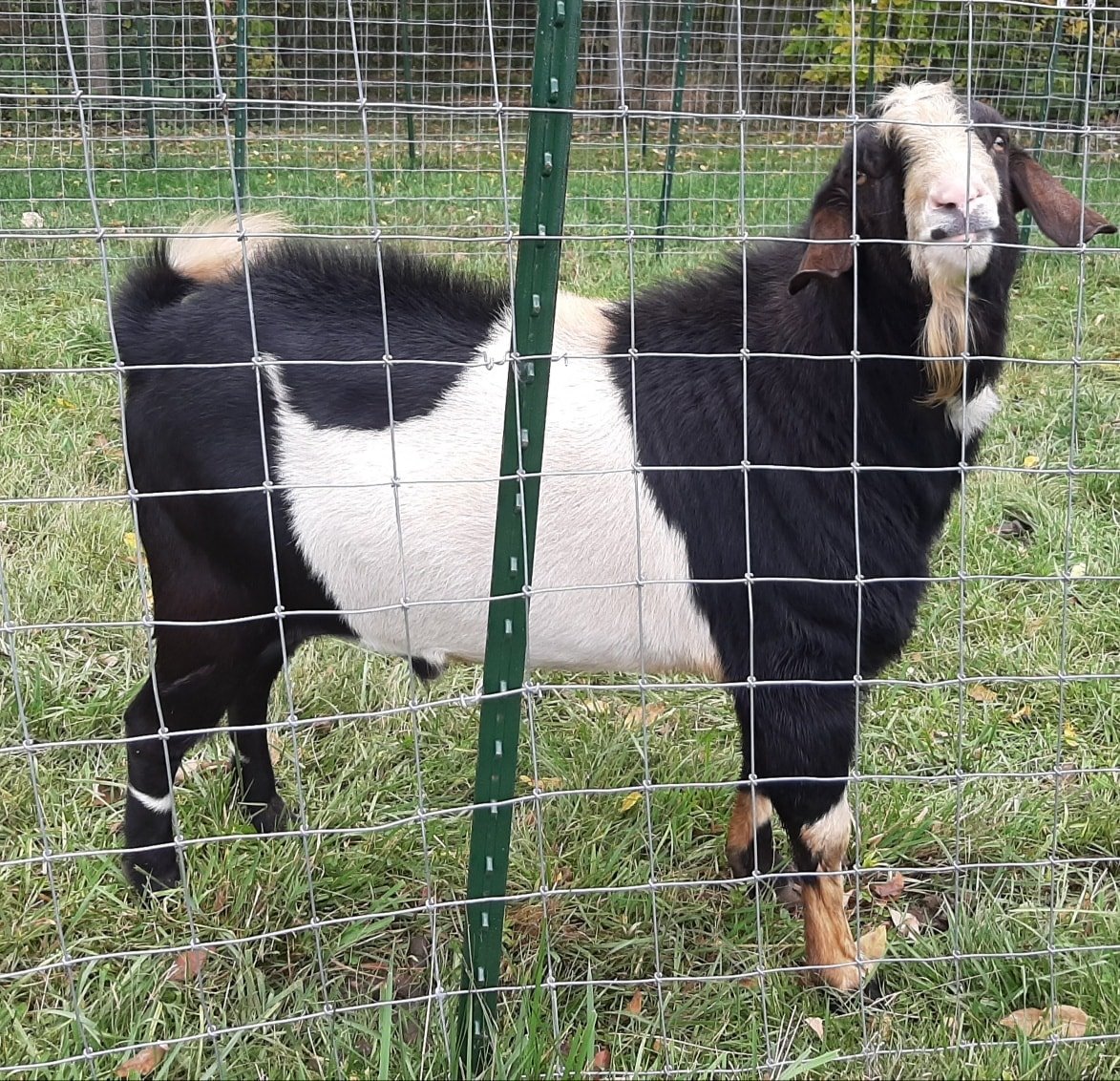 P17 - Tilly x Count DOB 3/19/22
(F4) Chocolate & white w/ moonspots (has *B)
$400
FULL SIBLING TO Flower
Tilly (Mosaic's Chantilly Lace 3*P) has been a HUGE asset to my herd- placing well in virtual and live show, obtaining her milk star as a first freshener, getting on MDGA's top 10 placings at #2 in Butterfat % (beat out by her dam who was #1). Her dam, Monsoon, was on the 2020 305-day milk test top ten list in 2 categories- #1 in butterfat % and #2 in butterfat weight!! Monsoon's dam was on the 2018 top 5 list for being #3 in Butterfat %. Her sire Hawkeye's dam "Green Gables Dolly 3*P" was #5 on 2018 MDGA's 305-day test list for BF lbs. Both of Tilly's retained daughters have done well at virtual shows and the older one at live shows as well. Her sire has several Virtual show finished champions in his pedigree: His sire "G.G. Dash of Freedom *B" was sired by "VMCH Green Gables BF Spice of Freedom +*B" with "VMCH Beloved Freedom +B" as his sire. Hawkeye's dam's dam was "VMCH Echo Hill's Molly O'Malley 2*P" and her dam was "FMCH Hidden Creek's Patches 1*P"

The Count (Breezy Shores Farm Count Chocula *B) has good milk lines, his dam has her 3*P and an udder with lovely attachments & great teat placement. Both of his grand dams have their 2*P, and his grand-dam and great grand dams also appear to have good udders.

Count hasn't been to a live show, nor have I put my boys in Virtual shows. I feel he has good shoulders, pretty level topline, decent width of body, and nice ears. I really liked the conformation of his first batch of kids and his retained daughter took both her classes in the fall V-show in classes of 10. I look forward to seeing his daughters freshen.
Sire's dam's udder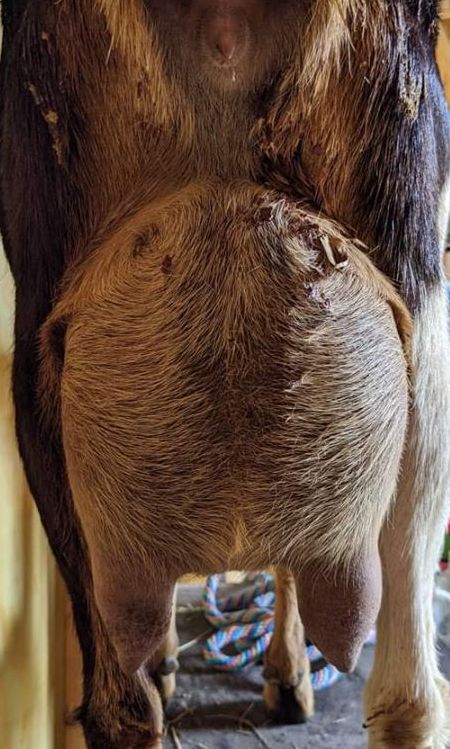 Dam's udder
Don't forget to check out my facebook page at: