we only have 4 Kunekune sows- Bubbles & Ducky and Bubble's daughter Ariel and Ducky's grand-daughter- still to be named. :)
our current ones are just for pets- we have decided not to breed them anymore.


Both of our boys left as I decided I would prefer to only have to grow out goats on our pastures verses both goats and pigs.
Kunekune is a small New Zealand breed of lard pig. In the Maori language Kunekune means "fat and round". We choose Kunekunes due to their gentle nature, pasture grazing, and since they are not known often to test fences or root the earth much. We wanted a pig breed that would be able to live with the goats preferably.
Kunekune breed has a large range in size depending on what they are bred for- pets or meat. They still are MUCH smaller than meat hogs and even the large ones rarely get close to 400 lbs if they are not overweight. They do take longer to grow, but have more of a reddish marbled with fat meat- and much smaller cuts of meat. Our girls came from parents around 200 lbs, and our boy's parents were a little bigger than that.
"Swagger" (PPP Whakanui 5)
He is a Tapeka-traited Whakanui x Kereopa boar
Swagger is going to live with a friend and I will get a daughter that looks like him later from a litter. She has 2 girls from me out of my breeding trio.
Bubbles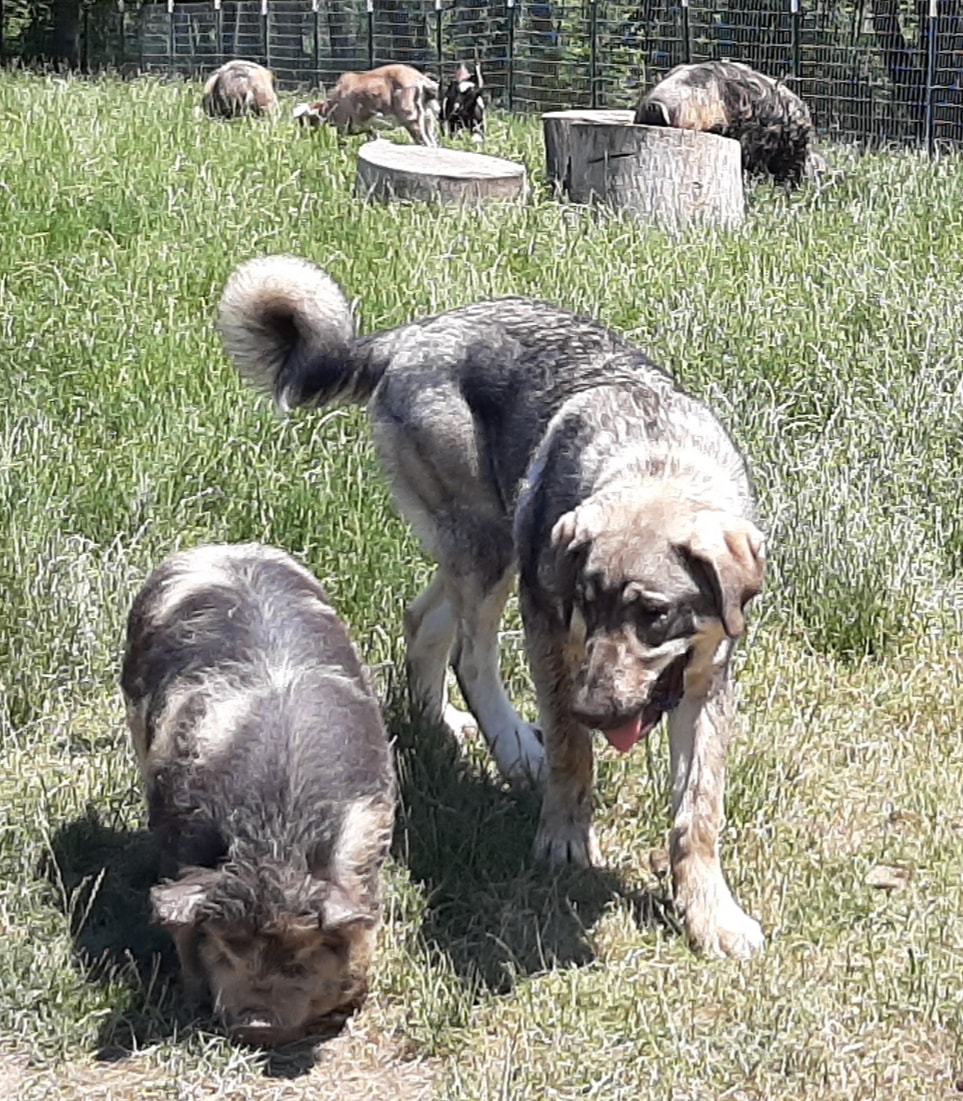 Ducky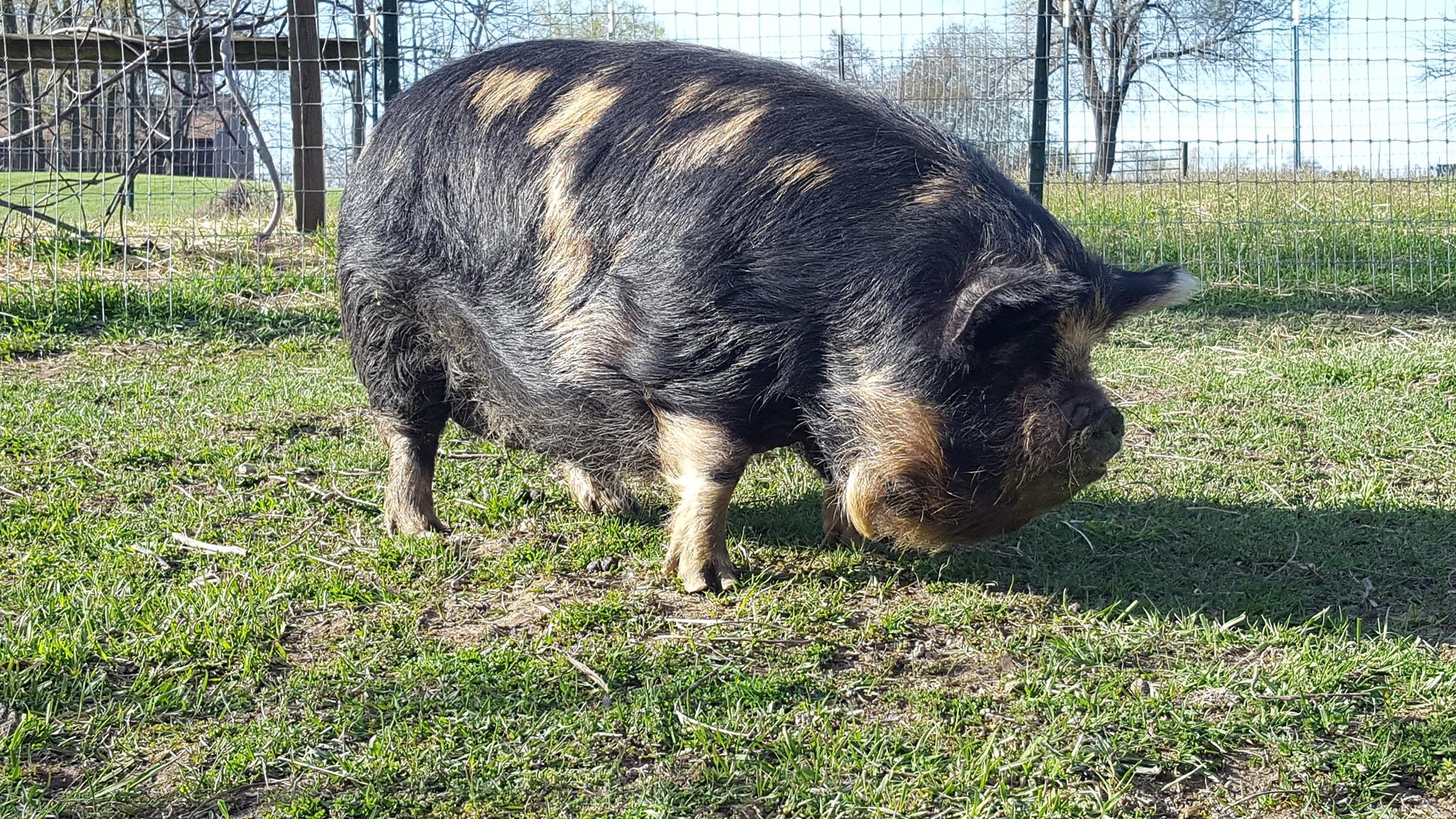 Boone & Swagger our past boys


Boone now is part of a local IPP breeding program.
Swagger resides at Tice Family Farm with my friend Jenny's Kunekune program.